RDA National Championships 2018
---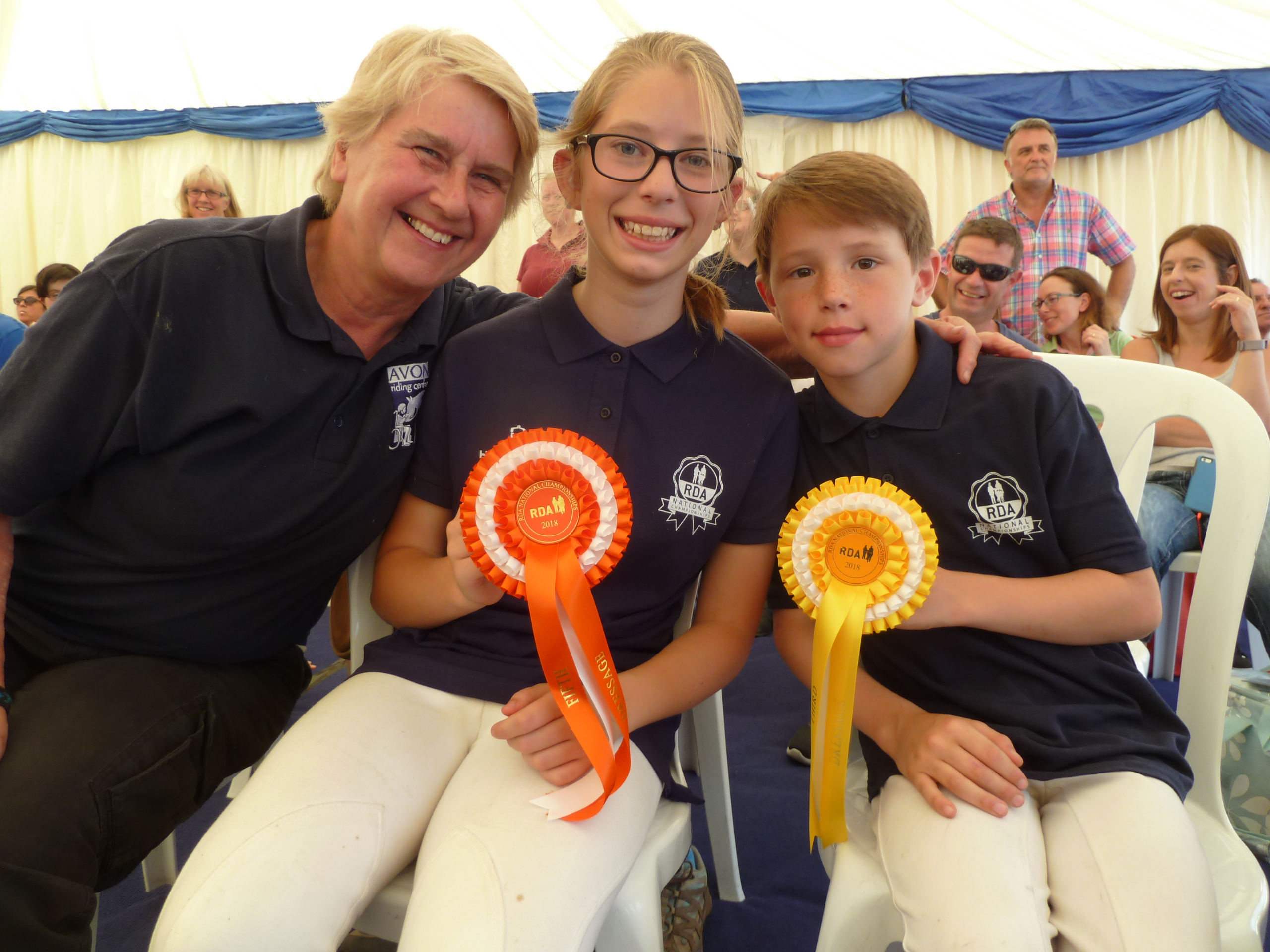 For our riders' scores, click here: Nationals Results 2018
This amazing event is held at Hartpury College, not far from Gloucester, every year over three packed days of competitions in the RDA disciplines of Dressage, the Countryside Challenge, Carriage Driving, Vaulting, Show Jumping and for the first time Endurance was included.
We were pleased to have qualified riders to participate on all three days so a lot of planning was involved in getting the necessary transport organised, drivers for each day, stabling booked and help available to support our riders. A very special 'thank you' is due to all who got up very early every morning to be there over the long weekend, and especially to Maureen who stayed up there for the whole weekend to look after our horses that were stabled overnight.
Thanks to our staff, the horses were beautifully turned out every day as you can see from the photos. Our riders were all very smartly dressed too and represented the Centre so well.
The weather was we think consistently the hottest we can ever remember over many years of attending, and this proved challenging for riders, horses, staff and volunteers but as always it was worth all the effort to see our riders getting good results at such a high level event. Just qualifying for the Championships is a huge achievement!
We would like to mention the high spot of Tegan's achievement in coming first on Hilda, with a high score, first time in a big senior Grade 1 Class. How sad we were to end the weekend with Nina having to retire following an unfortunate fall from Bertie. He was so amazed at the sight of the Judge sitting in the box that he side stepped sharply, disgracing himself, and depositing Nina on the ground before she even entered the arena. Fortunately Nina is OK but naturally she will be disappointed after all the work involved in qualifying. She'll be back next year to try again we feel sure!
For anyone who has never been to the Championships, we recommend a day out next year – our riders would love a bigger crowd of supporters to cheer them on and Hartpury is not too far away!