Update:
We are currently working on a phased reopening, initially bringing back BHR riders for private lessons. You will have received an invitation via email. At the moment we are inviting back specific riders based on their riding ability and which horses we have available. Please keep an eye on your emails for further updates. When we are in a position to assess new riders we will update this page with more information on how you can apply.
In order to protect our staff and clients to the best of our abilities we are minimising the amount of people attending the Centre. We are therefore not currently taking on any new volunteers. However we will update this page when this changes.
RDA Riders FAQ
When can I come back to riding?
Unfortunately, we will not be able to offer a ridden lesson to anyone until Government guidelines and RDA National Office advice allows. We do not have a timeframe for this.
Why is it taking so long to restart?
The requirements for social distancing mean that we cannot reintroduce RDA lessons as we ran them before. The majority of our riders need some close contact during mounting and dismounting as well as during lessons. We also have a high number of volunteers over the age of 60 and they are potentially at higher risk from the virus as well.
Are there any alternatives to riding that I can consider?
We will be looking to provide some opportunities for individual unmounted sessions in the fairly near future.
For a comprehensive list of Frequently Asked Questions Click Here.
We urgently need to raise £150,000 if we hope to reopen and continue to provide our valuable service post Covid-19 closures. We know this is a difficult time for everyone, but if you can help, please consider donating to our Just Giving page.
Thank you.
Welcome to Avon Riding Centre

Here at Avon Riding Centre for the Disabled, we strongly believe that riding can improve lives.
Our riders say it's helped them to improve their balance, mobility and confidence; they say it gives them the chance to enjoy the outdoors and that they have had opportunities they wouldn't have had without riding.
W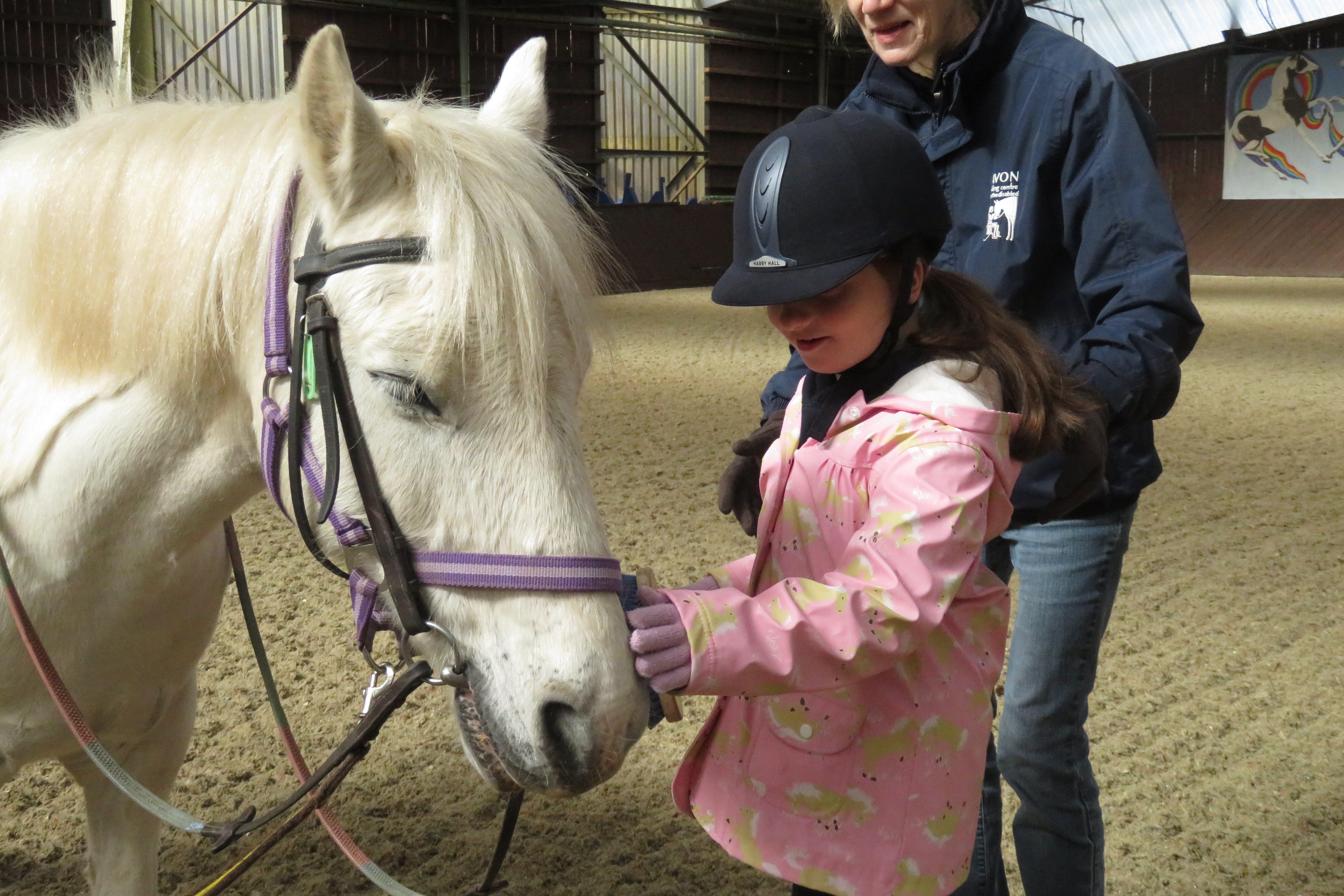 e currently cater to almost two hundred riders with varying levels of disability, from people who just want to enjoy a ride around the woods, to those who want to challenge themselves to enter RDA competitions, such as dressage and show jumping.  If you would like to join us as one of our RDA riders, then click here to find out more…
We also cater to non-disabled riders.  As well as helping to subsidise our important charity work, our non-disabled riders benefit from the use of our excellent facilities, including an Olympic sized indoor arena, and over 100 acres of land to hack on.  We are a BHS approved Centre, and all of our instructors are BHS qualified.  To find out more about becoming a non-disabled rider, click here…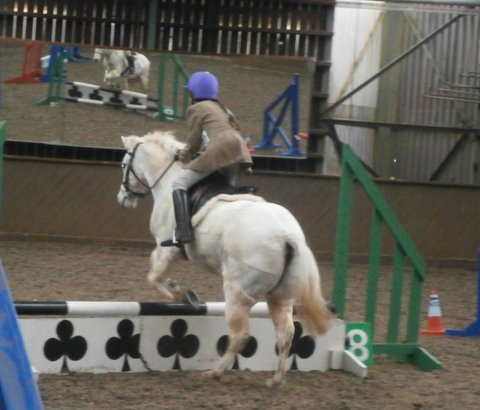 We could not continue our vital work without our brilliant volunteers.  Everyone involved in our RDA Riding programme, including many of the coaches are volunteers.  We rely on volunteers to help run lessons, either by sidewalking, leading, or coaching, to help support the yard team with grooming and mucking out, or to open the cafe, creating a friendly and welcoming environment for parents and carers to wait during the lessons.  If you would like to find out more about joining our friendly team of volunteers, then click here…