We help disabled people in Bristol to be stronger, feel more confident and have a real sense of belonging!
We can do it for your team too!
Here at the Avon Riding Centre for the Disabled, we're delighted to announce that we can share what we've learned from working with our unique teams with your unique team.
From our Muck In/Muck Out days for individuals or teams of 3 or less, to fully-facilitated Team Building workshops and everything in between, we can help.
We provide therapeutic riding lessons to 180 of Bristol's disabled people every week. In these lessons, our volunteers work together with our fantastic animal therapists to build strength, confidence and resilience for our clients.
How do we do it? By developing a trusting relationship between horse, rider and support team. Our team works well together, our clients go from strength to strength, and stay loyal, sometimes for decades. A number of major businesses in the South West have chosen to use Avon Riding Centre for their Team Building Day and all have provided excellent feedback.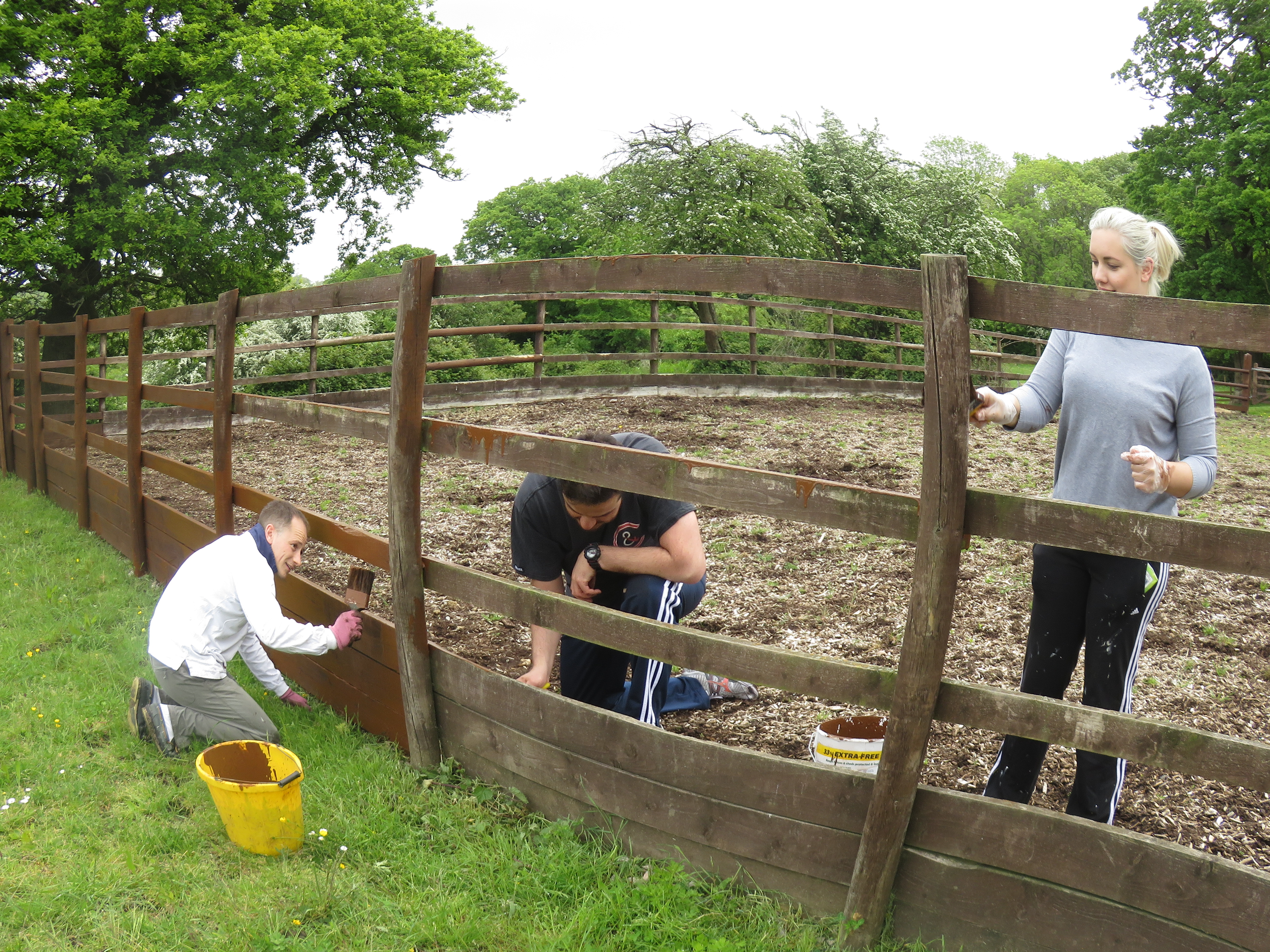 Just finished two great days working at the centre with my work colleagues. Very satisfying work taking old fencing down, clearing brambles, new fencing up (over 1km) and general tidying for such a worth while organisation. This also doubled as the best Team Event/Bond that I have ever attended. Thanks to you all, everyone at the centre made us all very welcome. Lets hope this is a start of a long and strong relationship between us.
– Facebook comment