We are currently reviewing our Team Building offering.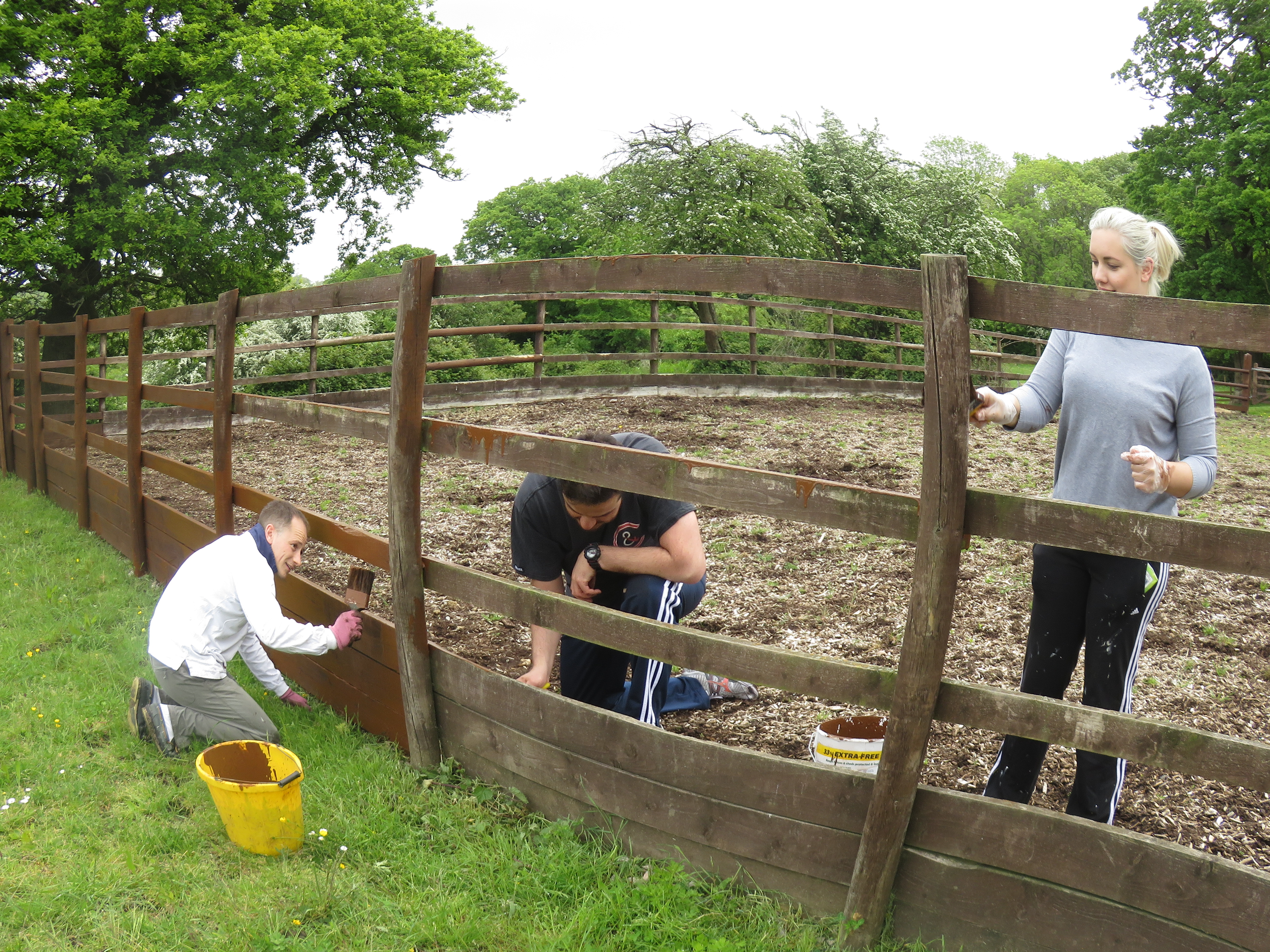 A number of major businesses in the South West have chosen to use Avon Riding Centre for their Team Building Day and all have provided excellent feedback.
Just finished two great days working at the centre with my work colleagues. Very satisfying work taking old fencing down, clearing brambles, new fencing up (over 1km) and general tidying for such a worth while organisation. This also doubled as the best Team Event/Bond that I have ever attended. Thanks to you all, everyone at the centre made us all very welcome. Lets hope this is a start of a long and strong relationship between us.
– Facebook comment
If you have a team of fewer than 12 people, we have an opportunity for a team building day in July and September
If you are an individual or small group, we may be able to accommodate you on a Tuesday, to "muck in or muck out" with our regular volunteer crew.