In the spring, summer and autumn months, we run Team Building Days for a variety of organisations, for groups of up to 20 colleagues.
The activities are vital for the upkeep of our estate and invaluable to the Centre.  A typical day could include mending fencing, paddock maintenance, painting, hedge maintenance, poo picking etc.  We can also include lunch!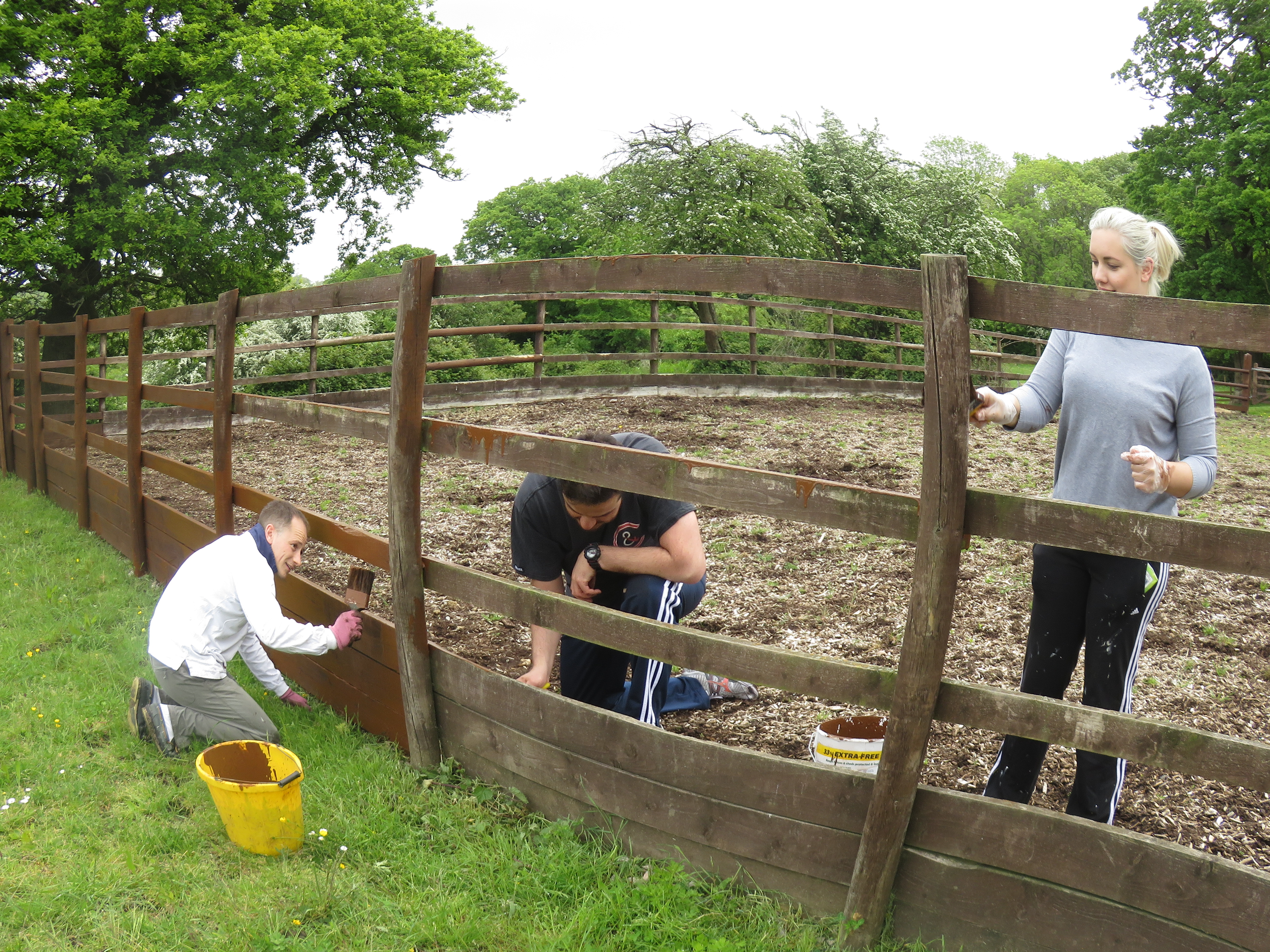 A number of major businesses in the South West have chosen to use Avon Riding Centre for their Team Building Day and all have provided excellent feedback.
Just finished two great days working at the centre with my work colleagues. Very satisfying work taking old fencing down, clearing brambles, new fencing up (over 1km) and general tidying for such a worth while organisation. This also doubled as the best Team Event/Bond that I have ever attended. Thanks to you all, everyone at the centre made us all very welcome. Lets hope this is a start of a long and strong relationship between us.
– Facebook comment
These include organisations such as:
Lloyds TSB
Royal Bank of Scotland
AXA Sun Life
NatWest Bank
UNUM
G E Capital
Territorial Army
Amey
If you book to have your Team Building Day with us you will benefit from a 100 acre site of pasture and woodland, with ample car parking and conference room, whilst supporting a worthwhile charity.
Please check if your organisation can provide a budget for materials, as this will increase the number of tasks you will be able to work on. We can accommodate one group per month from March to October.
Download an enquiry form to Have a Team Building Day at the Centre
Here's what happened when  Imperial Tobacco spent a day here.