You could make a huge difference to the lives of our riders from just £50, by sponsoring one of our horses or ponies.
The basic cost of keeping a horse is £6,000 a year. There are five levels of Sponsorship available:
Ideal for big companies, and a great way to motivate your staff to fundraise for the
Centre. For this you would receive a framed certificate, a visit to the Centre where you would receive a tour and have a go on the horse simulator, your name would be placed on our website (with a link to website), a horse shoe plaque and VIP pass to one of our events. If you are interested in Diamond Sponsorship you can contact Louise Leigh on 0117 9590266 for a complete breakdown of how your money will be spent.
Ideal for small or medium sized companies. Get your clients involved, a great way to help a charity. For this you would receive a framed certificate, horse shoe plaque, tour of the centre and your name on our website and stable door.
Perfect for sports clubs or social groups. For this you would receive a framed certificate, horse shoe plaque, name on the website and stable door.
The ideal gift for the person who has everything. For this you would receive a certificate, picture of your chosen horse, soft toy pony, name on the website and stable door.
Great for individuals, sponsor your favourite horse or give it as a gift to a friend. For this you would receive a certificate, soft toy pony and your name on the website.
Meet the Horses:
Mr Big
Big by name… but only 13.2Hh so pretty small by nature. He's a beautiful palomino with the best eyes on the yard. One of our newer ponies, he's really settling in well and is keen to work hard for his rider.  Excellent on the lead rein he is lovely for new or nervous riders, and is fitting right in.
Mr Big is sponsored by Tina Milan, Maureen and Mike for Jamie and Brenda.
Bunty
Bunty is a total legend! He's a Norwegian Fjord Horse, which means that his distinctive markings will be familiar to fans of Disney's Frozen. At 13.1Hh, he's built like a miniature tank: he'll really look after a nervous rider, but loves the chance to show off his skills and pace when given the chance.  He's a wonderful dressage pony, and has won rosettes at RDA Regional and National level.
Barney
Dark brown Barney is a great all rounder, standing at 14.3Hh. He's a quiet chap who's never happier than hanging out with his bestie, Mr Big, and a big bag of hay. Yum!
Barney is looking for sponsorship
Bertie
15.2Hh black Bertie, who is one of our younger horses, is a real attention seeker in the stable. He loves to bang things around in there and throws his bowl out when it's empty. Under the saddle, he's good as gold and will work hard for you.
 Bertie is sponsored by Emil Pawlak
Charlie
Charlie, who stands at 14.2Hh, has a really distinctive face. He's piebald, with one blue eye. He's such a gentle pony: super for beginners.
 Charlie is sponsored in memory of Norman
Choco
Cheeky Chappy Choco is a piebald of 14.1Hh. He's great fun to be around with a real sense of humour. He's an adventurous eater and loves nothing more than a bit of wild food foraging on a hack.
 Choco is sponsored by Rebecca White and Joshua Rendall
Hope
Hope is a 15.3Hh Skewbald. With some good blood in her breeding, she's a real lady. People who ride Hope regularly are fiercely loyal to her. Once you learn how to push her buttons, she'll work really well for you.
 Hope is sponsored by Beatrice Clarke
Jim
Jim is a perfect first pony. At 13.2Hh, skewbald with blue eyes, he really is as good as he looks. He's a terrific all rounder. He may be a little bit magic, which might explain the slight resemblance to an elf.
 Jim is sponsored by Maria Brennan and Lucas Boyle
Spike
Spike stands at 13 Hh and is the most distinctive of our grey ponies, with his single black ear. He looks like a cutie, which makes you want to cuddle him, but actually, he doesn't like to be crowded by people. Once under the saddle, he's an excellent pony for beginners.
 Spike is looking for sponsorship
 Tic Tac
One of the Fantastic Four little greys; at 13.1Hh Tictac is extremely reliable with beginners. He comes into his own when we're assessing new riders as he is really caring and patient with less confident children.
 Tic Tac is looking for sponsorship
Haribo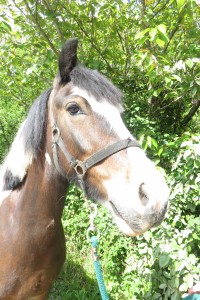 Haribo is new to the yard. He is a 14Hh skewbald gelding with a really nice personality (horsonality?).  He has just started his RDA training and will be spending lots of time in the arena with the yard staff to help him get used to the environment.
Haribo is looking for sponsorship
Harry
An absolute
dream on the lead rein, at 13.2Hh and with a really handsome face, this little grey is one of the friendliest ponies in our stable and absolutely perfect for beginners. Off the lead rein, he's great for experienced riders as he loves to show off his speed when he's given the chance.
 Harry is looking for sponsorship
Marley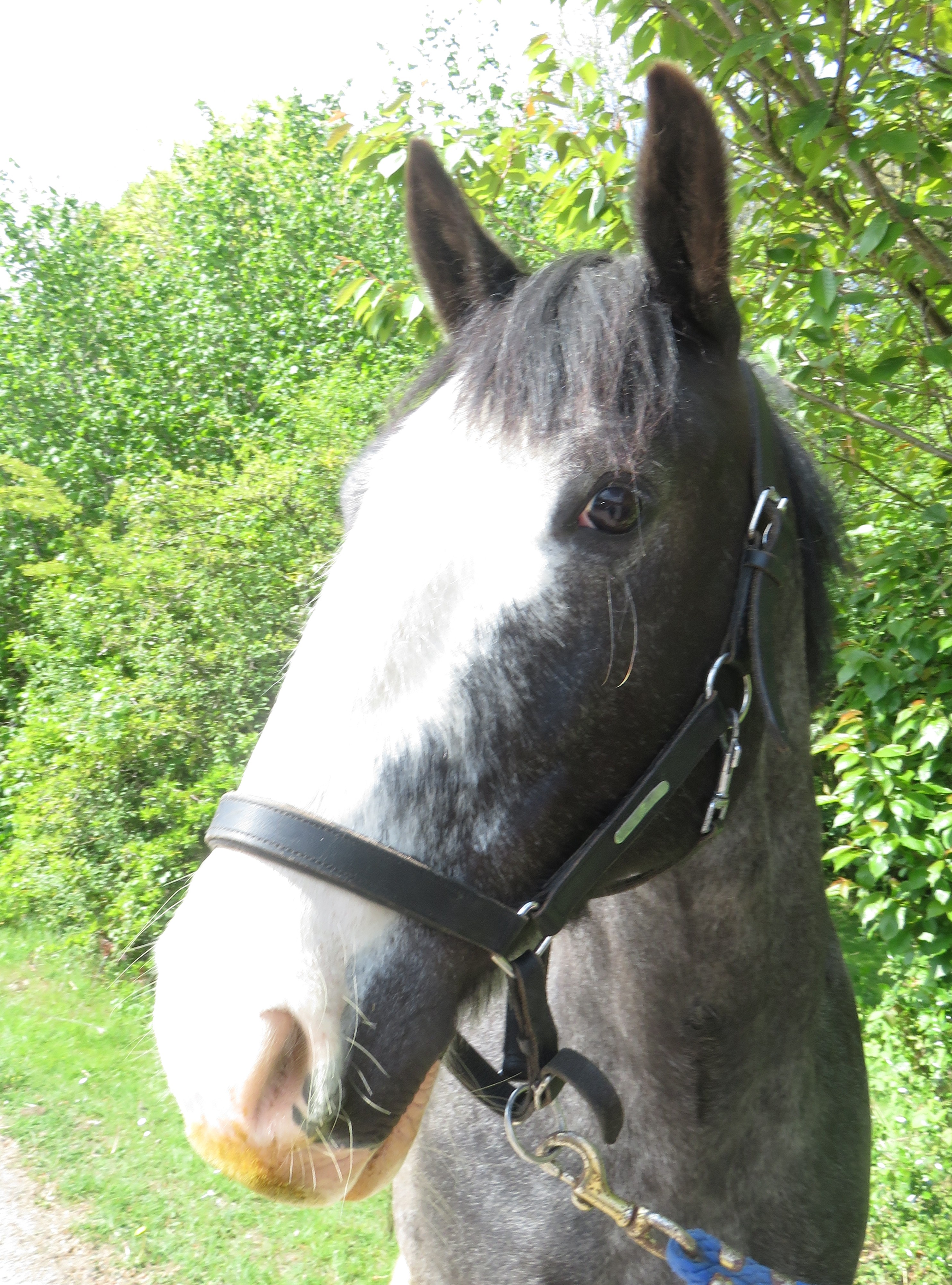 Marley is new to the Centre and at 15Hh he is a very promising prospect. He is a Roan cob x gelding, and a very messy eater, throwing his hay all over the stable every time he has dinner! He is currently on a diet whilst we try and get him fit and ready to join our RDA programme.
Marley is looking for sponsorship
Lucky is looking for sponsorship.
Frankie
Frankie stands  at 12.3Hh and is a great fun ride for confident children. Like so many of our little grey ponies, he's an absolute doll with beginners, too.
Frankie is sponsored by Tina Milan, Maureen and Mike for Jamie and Brenda