We came to your Nativity and Carols evening on Tuesday for the first time this year – and THOROUGHLY ENJOYED it!!

We just wanted to say we appreciate the amount of hard work which goes into putting on such a wonderful – and very appropriate evening to the trues meaning of Christmas.

It was particularly good to see Alisha carrying out her part so well – the smile on her face afterwards said it all.  (I remember her first from Nursery School, several years ago).  Well done to her.

We'd love to think you'll be doing exactly the same thing next year – we'll be there!!

Meanwhile, Happy Christmas to you all – and our very best wishes for your wonderful work at Avon Riding Stables to flourish in 20124.
– Jill and Richard Sparkes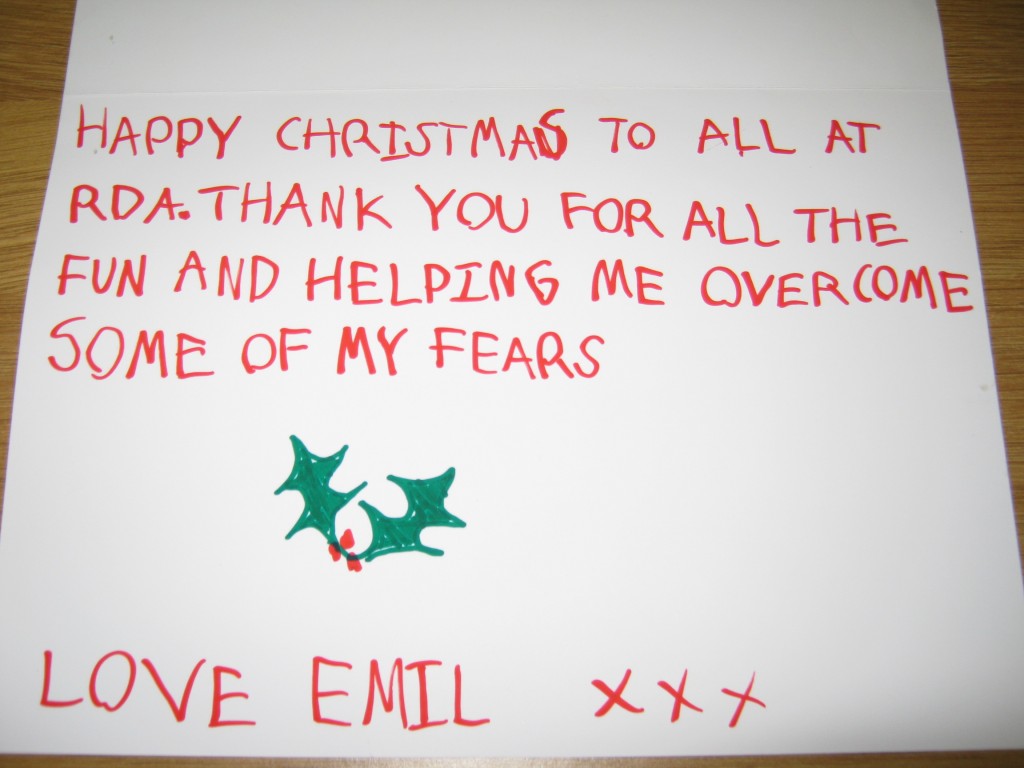 You provide a unique service and my husband and I are extremely impressed by the care you give especially to Jo, but also to every single rider. She has benefited tremendously with increasing strength in her muscles, and growing confidence. We came to an afternoon show you put on and brought the whole family! We all loved it.
– Angela Hall
Ellen rides on a Thursday with Gina and from the very start felt a change had come over the stables and horses. She's  SO enjoying her riding lessons – in whatever form that takes, and it is so varied now with the added bonus of competitions too! Ellen also loves for her 2hours volunteering on a Saturday afternoon, enjoying every aspect of her time at the stable. She definitely sees this as a long term commitment!
– Lynn Wrathall
Without your support our Forest School programme would have not been able to take place; but more importantly 60 children would not have benefited from an experience that is very different from their daily lives.
– Peter Knight