New Fundraising Target for Badminton Trail Ride!
---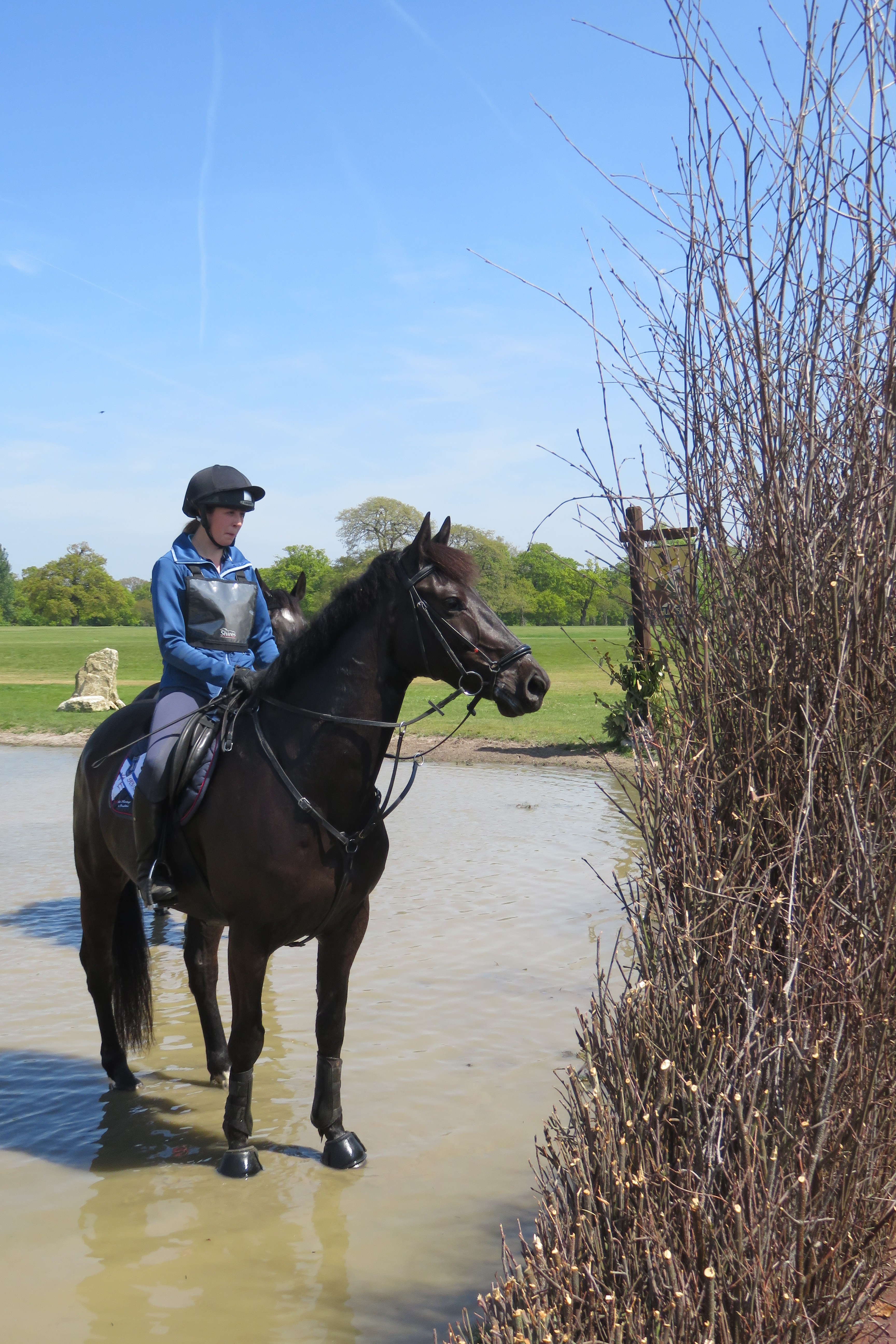 Every year a group of just 50 ordinary riders get the experience of a lifetime when they are able to hack round the Badminton Estate immediately after the Mitsubishi Badminton Horse Trials.
It's a chance to get close to the massive obstacles that have been challenging the world's best Eventers just days before, realise how huge they are and be grateful they're not allowed to jump them!
The "happy hackers" ride on the beautiful estate, get a selfie in the iconic lake and have a fantastic day out with friends.
Costing £50 per rider, in the past the event has raised around £2,500 for  our work. That's enough to pay for ten weeks of lessons for a small group of disabled riders. However, the Centre costs £365,000 to run each year, and receives no government funding, so this year, we're hoping to QUADRUPLE that target, and raise enough to fund an entire year's lessons for a group of disabled riders:
£10,000.
We're asking everyone who comes on the ride to help, by fundraising £200 on our behalf in the months before and after the ride.
Suppliers like NAF and Toggi have donated some brilliant equestrian prizes for the person who raises the largest amount, so everyone's a winner!
We'll keep you up to date with other prizes as they come in!
"We're really grateful to our President, His Grace the Duke of Beaufort for his support and for allowing us to give people this amazing opportunity," said Yvette Whiffen, Centre Manager at the Avon Riding Centre for the Disabled.
Registration for the event opens on Tuesday 6th March at 9am. Book by phoning 0117 959 0266 and paying £50 per rider by credit card. Last year, the event sold out within  half a day, so we're giving people a bit of notice this year, so they can organise their friends, transport etc.

 If you'd like to find out more about our work, and riding events that we run, please do sign up to our supporters' list.
We will never sell your information to a third party and you can read our full privacy policy here.