Our luck held once again as the morning dawned bright and sunny, if a little bit chilly and forty competitors took part in what was a very happy occasion. It was really good to see riders from Cotswold, Watershed, Lyncombe Lodge, Wellow and Saxon RDA Groups participating alongside our own riders. These twice yearly events have become very popular and available places are snapped up immediately on the date entries open! Every participant received a rosette and the top riders in each Class were as follows:
Class 1
First: Sue riding Caellyn from Saxon
Second: Leanne riding Amos from Cotswold
Third: Gemma riding Dolly from Wellow
Class 2
First: Diane riding her own Winnie from Avon
Second: Charlotte riding Bella from Avon
Third: Claire riding Bertie from Avon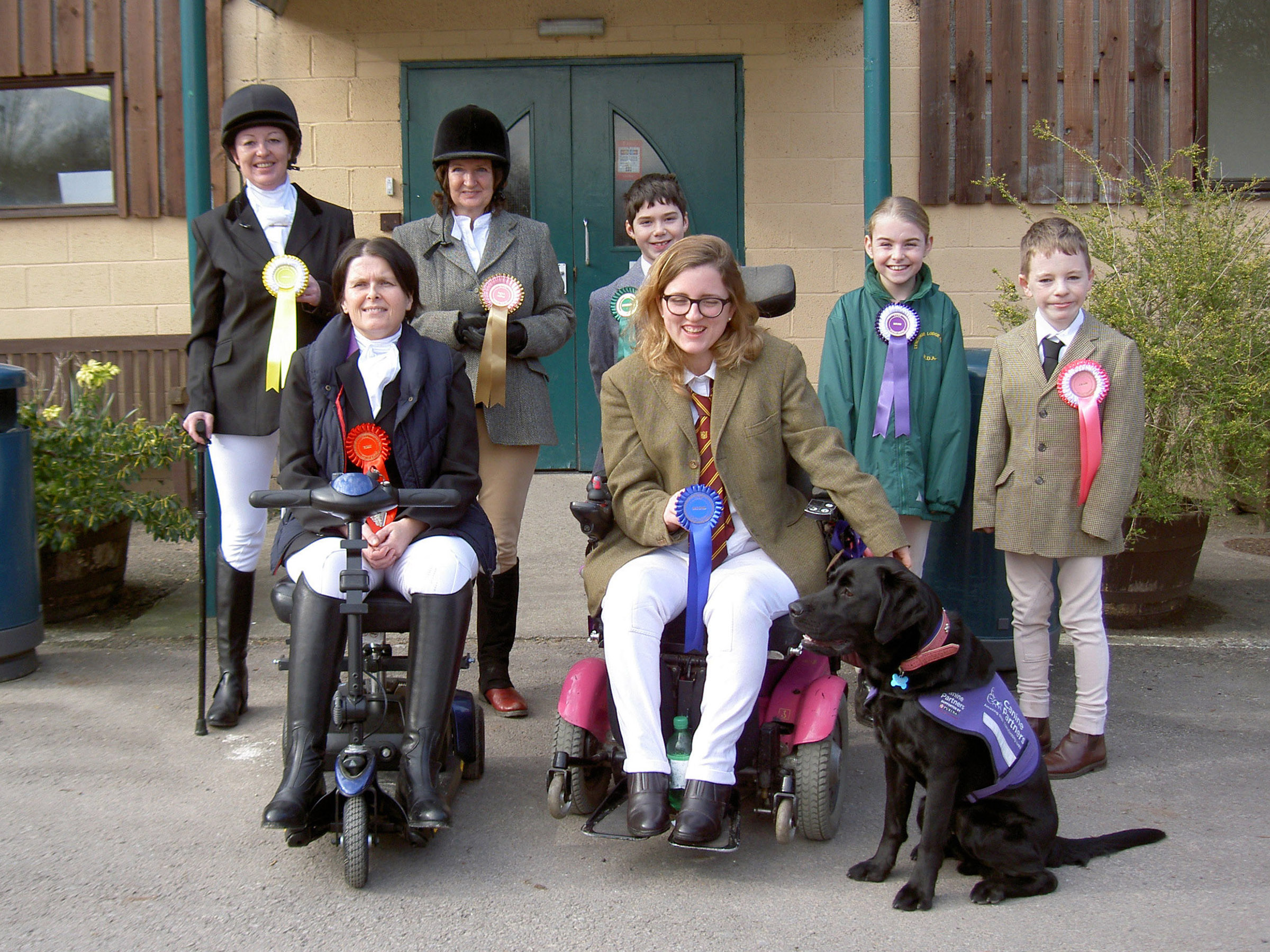 Class 3
First: Jonathon riding Sprite from Wellow
Second: Lily riding Sprite from Wellow
Third: Evie riding Jet from Lyncombe Lodge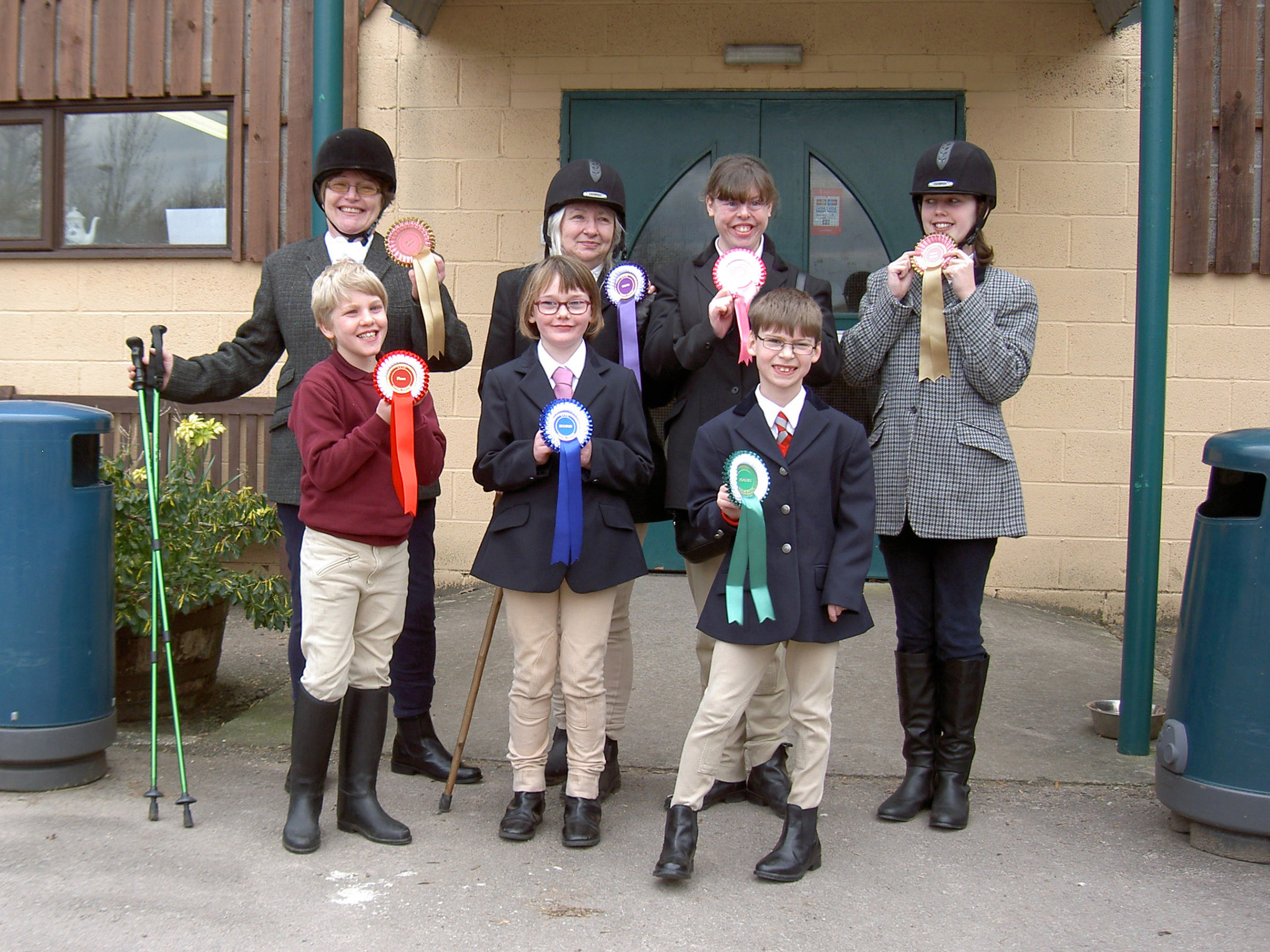 Class 4
First: Verna riding Barney from Avon
Equal second: Emily riding Jim from Avon and Polly riding Sprite from Wellow
Third: Tom riding his own Fleur from Lyncombe Lodge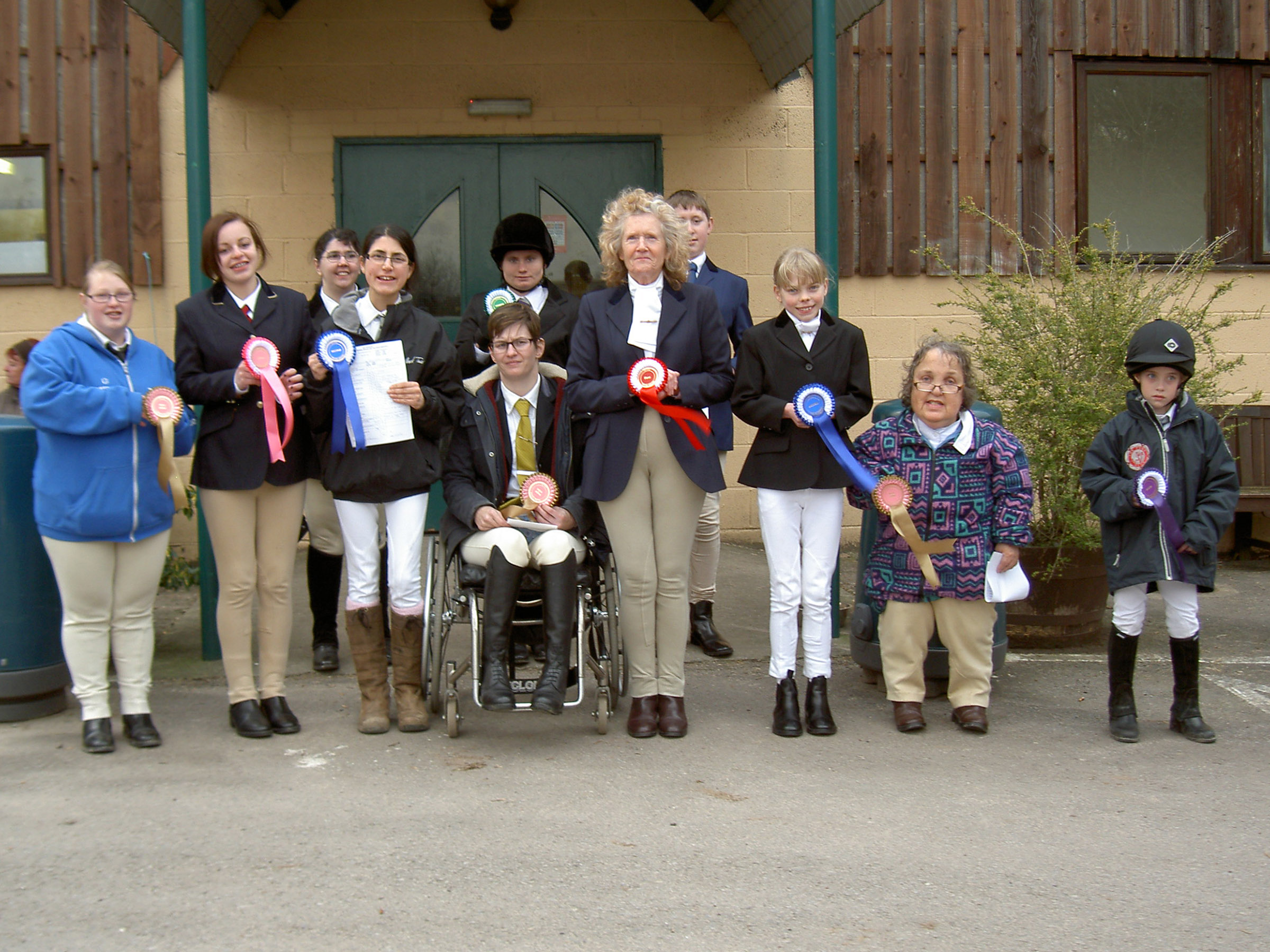 Class 5
First: Lucy riding her own horse Rainbow from Wellow
Second: George riding Robbie from Avon
Third: Millie riding Hope from Avon
Many congratulations to everyone who took part; special thanks to our judges Sue Mack and Denise McGuinness and particularly to all the volunteers who run this competition and without whom the day simply would not happen!
Thanks also to our staff for plaiting and preparing all our horses and ponies.
Finally a big thank you to everyone who came along to support all the riders from every Group. We hope to see you all again soon.