RDA National Championships Results July 2019
---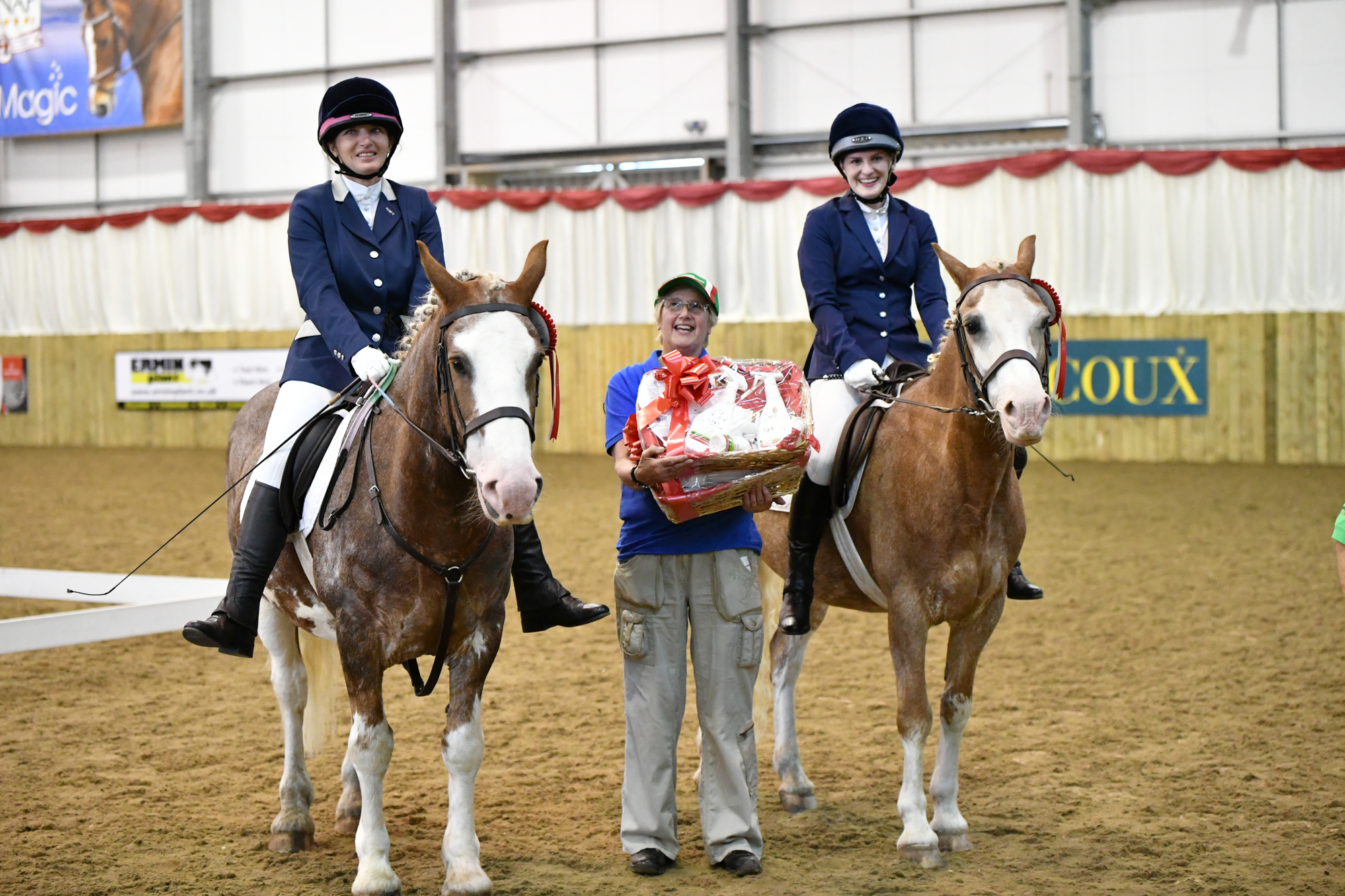 What a weekend at the RDA National Championships which took place at Hartpury College. The Championships are a showcase of some of the best RDA riders from across the country. There are a range of competitions from dressage to driving, vaulting to countryside challenge, there really was something for everyone to enjoy.
Our riders had been working hard over the past few weeks in the lead up to the RDA National Championships, with extra lessons to make sure they were as prepared as possible. We cannot thank the volunteers and grooms enough, for also having to put in extra hours to coach our riders and work with the horses, ensuring that everything could run as seamlessly as possible. Our horses, Ruby, Tom and Baby were also immaculately turned out, so full credit to everyone who helped get them ready.
A particular thank you has to go to Maureen, who kindly stayed at Hartpury all weekend so she was on hand to help with mucking out and feeding as well as coaching the riders. Maureen and Sue also worked hard in the lead up to the competition providing additional lessons for the riders . Thank you both very much from all the riders and volunteers!
Our riders took part in dressage and show jumping classes, we have collected some photographs from across the competition, which are available below as are the results. If you have any images you would like to include in our gallery please email them to fundraising@avonridingcentre.org.uk
RDA NATIONAL CHAMPIONSHIPS JULY2019 – RESULTS


FRIDAY 12th JULY

Name of Rider
Horse
Class
Grade
Score
Per%
Place
Cat
Ruby
7
L/4
E
 
 
Stella
Tom
8
L/3
76
 
 
Neve
Tom
9
L/2
90.1
 
2nd
Emily
Ruby
9
L/2
81
 
 
Paige
Tom
9
L/2
73.1
 
 
Cat  /  Stella
Baby / Tom
10
Pairs
115.5
57.75
1st

SATURDAY 13th JULY

Name of Rider
Horse
Class
Grade
Score
Per%
Place
Emily
Ruby
31
 1-6    W/T
127.5
70.83
3rd
Ewan
Baby
31
 1-6    W/T
131.5
73.06
1st
Cat
Ruby
44
Freestyle  1-6
128
64
 
Verna
Tom
25
TVI  W/T
100
62.50
2nd
Jonathan
Zaldaltus
33
I/D  W/T/C
127.5
67.11
4th
Millie
Ruby
33
I/D  W/T/C
122
64.21
 
Paige
Tom
33
I/D  W/T/C
119.5
62.89
6th
Cat
Ruby
32
1-6  W/T/C
120
70.56
3rd

SUNDAY 14th JULY

Name of Rider
Horse
Class
Grade
Score
Per%
Place
Matilda
Tom
73
I/D   W/T
130
65
 
Alfie
Ruby
73
I/D   W/T
126.5
63.25
 
Tegan
Fettle
68
 1 Champ
120
70.58
3rd
Nina
Baby
71
 1-6 Walk
123.5
72.64
2nd
Tegan
Fettle
75
Freestyle 1
117
58.50
5th