RDA Collection "Houses"
---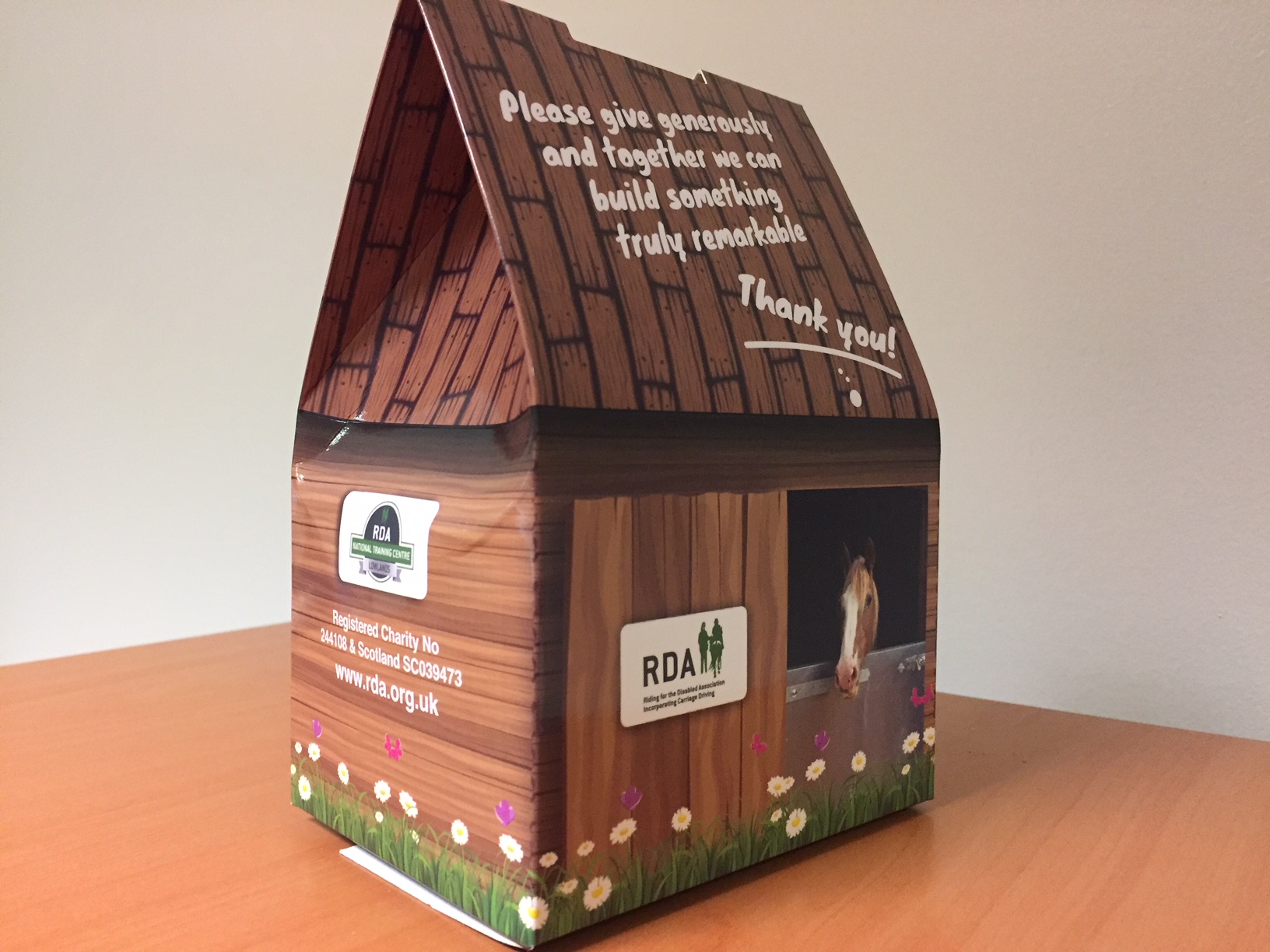 If you'd like to help do your bit for Avon Riding Centre, and for RDA National at the same time, please do pick one of these adorable little houses up from Reception.
Take it home, or put it on your desk at work. Stuff it with cash*, and return it to us before the end of November 2018.
Half of the cash goes to RDA National to help build them a brand new training facility (which is good news) and even better, the other half will go to Avon Riding Centre!
The boxes will be in reception, but please make sure you let someone on the team know that you are taking one, so we can record where they go!
*Of course they are perfect for loose change, but as they are only cardboard, you should probably put some notes in too…