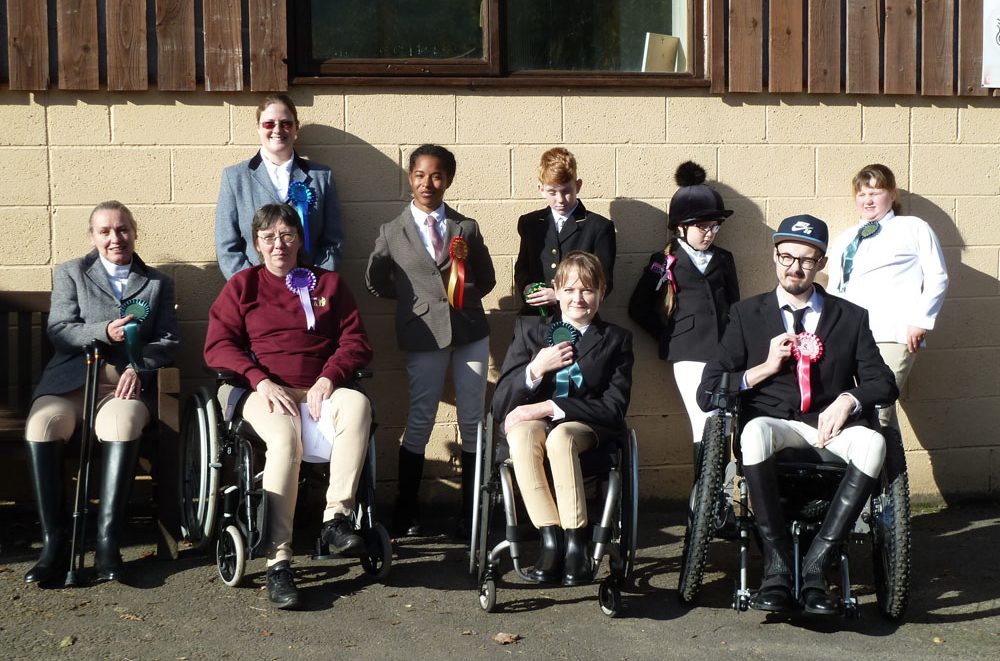 What a fabulous day we had – the weather was amazingly warm in the autumn sunshine and everyone did really well in their respective Classes. It was lovely to be able to share the day with riders from Forest, Minchinhampton, Saxon and Wellow RDA Groups and also to be able to lend horses to allow a couple of their riders to participate.
The presence of riders and their coaches and helpers from other Groups really adds to the enjoyment of the day for us all so many thanks to everyone for making the effort to come.
We look forward to seeing you all again at our next half term competition on Friday 16th February 2018.
A huge thank you to Sue Rudge & Maureen Clark for organising the competition, to our judges Sue Mack & Eileen O'Mahoney, plus all the other Coaches and volunteers for their help on the day and beforehand in training their riders. It would not be possible to run such an event without your hard work and commitment.
We must also thank the stable staff for their extra hard work on preparing our horses and ponies so beautifully.
If you would like to see individual pictures of riders and ponies all looking smart, please Click Here and enter the password which is in the weekly update for 3rd November