Fun RDA Show Jumping Competition at Avon Riding Centre On Friday 22nd February 2019
---
With concerns about the potential risks of Equine Flu recently, we had to make the disappointing decision to stop any horses travelling to us from other Mid West Groups that had entered. We therefore offered to lend our horses to any riders keen to participate. This meant that we had riders from both Forest, Lyncombe Lodge and Saxon Groups and we were delighted to welcome them all to share in a really enjoyable day.
It was good to see the total of 27 riders taking part at all Levels, and hopefully more and more Coaches will encourage their riders to take part in the future because Level 1 in particular is very achievable by a large number of our RDA riders and can really improve their general riding skills.
Class 1
1st Heidi riding Maddie (Avon), 2nd Reagan riding Ruby (Avon), 3rd Sam riding Tom (Avon)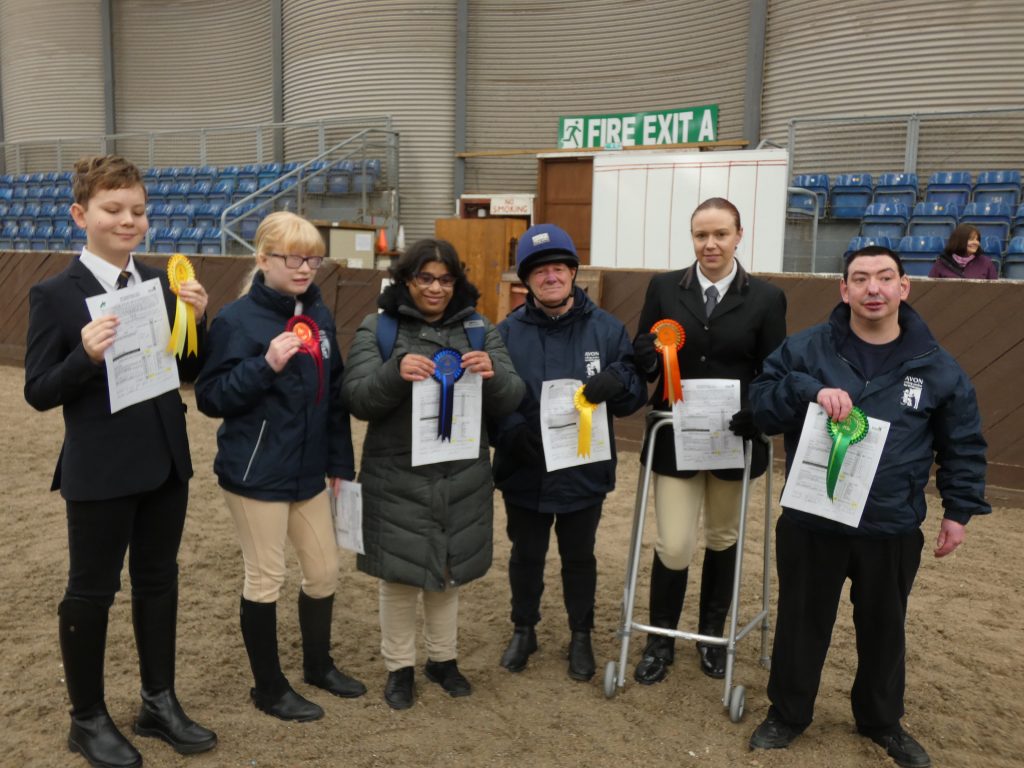 Class 2
1st Darren riding Darcy (Saxon), 2nd Kacey riding Jim (Lyncombe Lodge), 3rd Freya riding Lisa (Forest)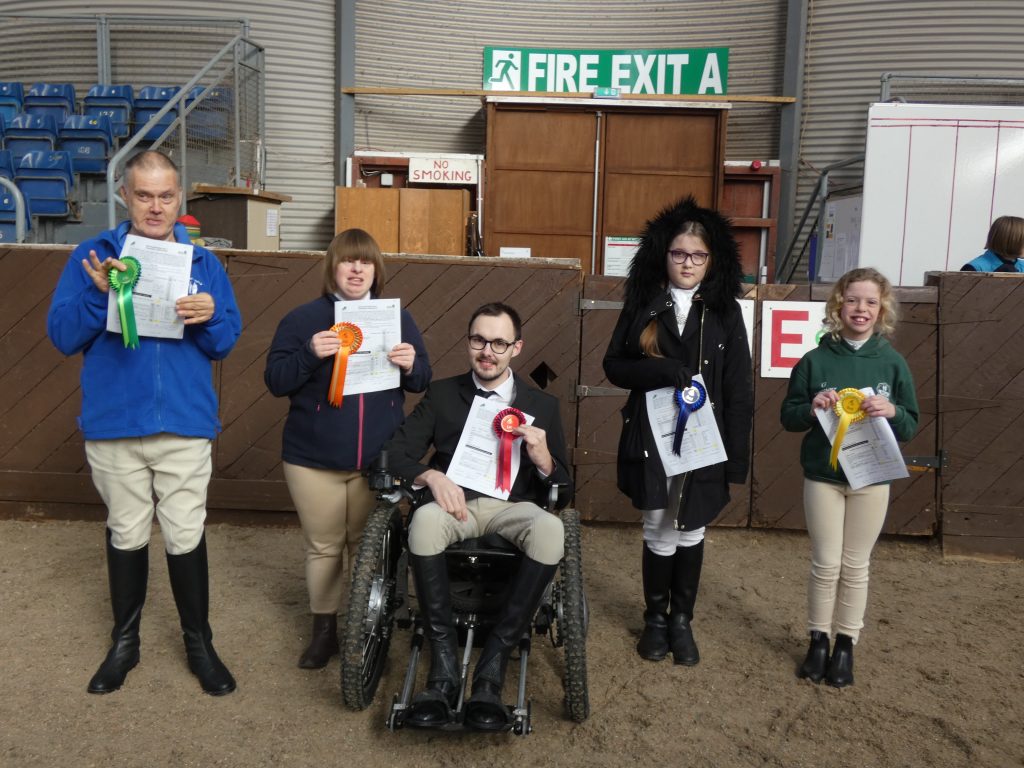 Class 3 Juniors
1st Lauren riding Bunty (Avon), 2nd Paige riding Bertie (Avon), 3rd Matilda riding Tom (Avon)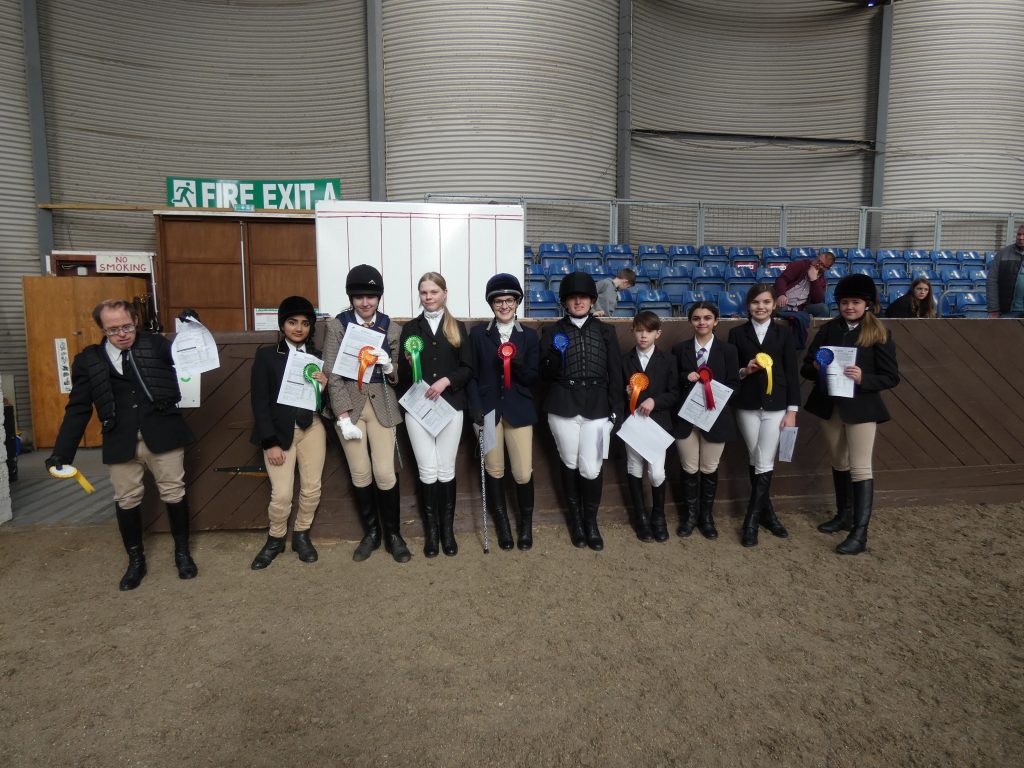 Class 3 Seniors
1st Cat riding Cricket (Avon), 2nd Stella riding Robbie (Avon, 3rd Alistair riding Robbie (Saxon)
Class 4
1st Cat riding Cricket (Avon), 2nd Millie riding Ruby (Avon), 3rd Paige riding Bertie (Saxon)
As our Regional Show Jumping Representative Bridget Mackwood said after judging Classes 3 and 4, the standard of show jumping within our Region has really improved in the last year and we look forward to more riders taking part in the Regional SJ Qualifying Competition at Wilton in May.
A big thank you everyone that made this competition possible, especially to Sue and Maureen, the staff for preparing our horses so well, to all the volunteers that helped in the arena including Sarah for scoring, to Judith and Paula for running the café and to all who made the cakes we all enjoyed!
Well done to everyone and we look forward to seeing you on Thursday April 11th for our ever popular RDA Dressage Day – full details to follow shortly.